SDG Talk Blog: FoodTechBrainport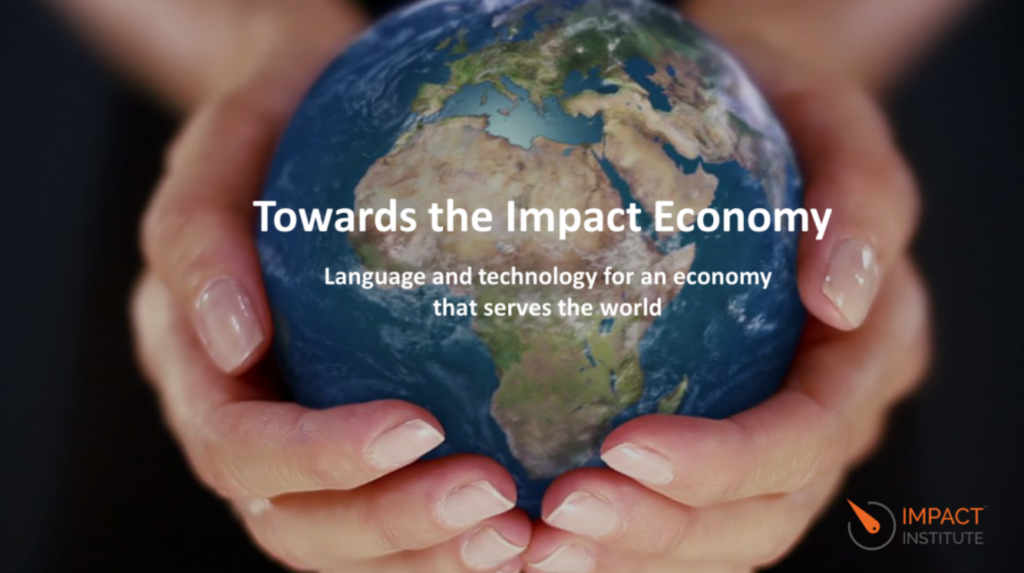 Economie
Deze week is het onderwerp economie. Er zijn twee sprekers, Jude Bernard en Jan Paul
van Soest. Beiden houden zich bezig met het verduurzamen van de economie. De één richt
zich op allerlei verschillende organisaties, terwijl de ander uitsluitend bezig is met agri en
food. Dit sluit mooi aan bij onze traineeship bij Food Tech Brainport!

Impact Economy
De eerste spreker, Jude, is een filosoof die tijdens zijn studie vooral bezig was met sociale
problemen. Nu is hij werkzaam voor Impact Institute. Als er gepraat wordt over
duurzaamheid ligt de focus vaak op het milieu, waardoor sociale problemen soms vergeten
worden. Impact institute richt zich juist op beide, net zoals de SDG's, bijvoorbeeld de doelen
kinderarbeid, geen armoede en geen honger.

De visie van Impact institute is om een "Impact Economy" te creëren om de wereld een
betere plek te maken. In deze economie gaat het niet, in tegenstelling tot de huidige, alleen
om winst maken maar om impact creëren.

"We can't continue to live in an economy that survives off of the exploitation of the people at
the end of the value chains"

De uitdagingen zijn:
data: weinig organisaties hebben de juiste data om impact te meten
methode: er zijn een oneindig aantal effecten om te meten
vergelijken: verschillende organisaties meten op verschillende manieren. Hierdoor is hun
impact niet te vergelijken.

Voedseltransitie
De tweede spreker is Jan Paul van soest. Hij is gespecialiseerd in milieu. Samen met
anderen heeft hij de Transitie Coalitie Voedsel (TCV) opgericht. Hij zag dat er veel
verschillende initiatieven waren en vond samenwerken een beter idee. Boeren, organisaties,
mensen en instituten zijn "lid" geworden. Ze willen de huidige voedselsystemen uitdagen en
veranderen.

Het veranderen van het voedselsysteem is om meerdere redenen lastig:
Sinds de tweede wereldoorlog is het prioriteit om goedkoop en veel voedsel te
produceren. Dit model is alleen maar versterkt door wet- en regelgeving en sociale
gewenning.
De juiste richting van de voedseltransitie is niet eenduidig. Bij energie is het duidelijker
wat telt: minder uitstoot. Bij Agri en Food is dat ingewikkelder, want niet iedereen denkt
hetzelfde over wat de juiste aanpak is.
Hoe het voedselsysteem veranderen?
True pricing
Op dit moment reflecteert de prijs van eten niet alle gevolgen die het mee brengt. True
pricing is een concept dat bijkomstige gevolgen zoals impact op milieu meerekent in de prijs.
Transitie versnellen
Jan Paul van Soest vertelde dat de voedseltransitie momenteel in de tweede fase zit. Zijn
organisatie werkt aan de transitie naar de derde stap en is zelfs al bezig met vooruit kijken
naar de vierde stap. Dit moet uiteindelijk toch gebeuren.