SDG Talk by Team Museon
Week 5! This weeks blog is taken over by team Museon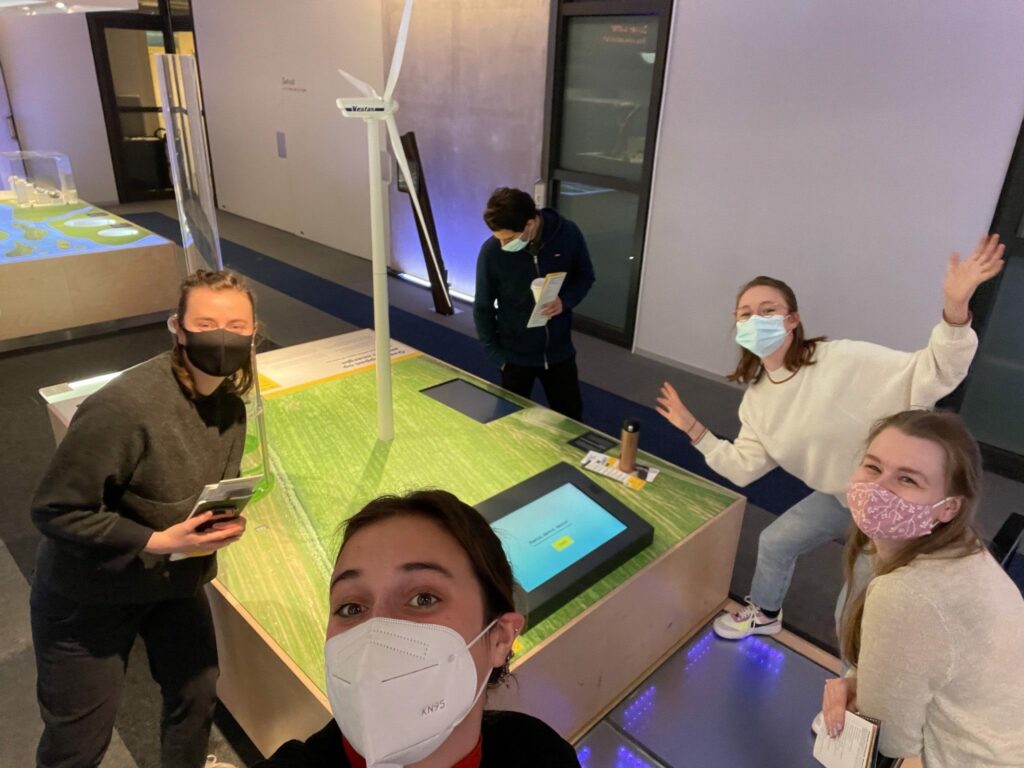 From this week onward, we will be inspired by change agents from all kinds of sectors. Last Tuesday evening we had the honour to listen to the stories of two women who are highly motivated by their passion for sustainability and positive change.
Our first speaker, Anne Marieke Eveleens, is a water lover and a passionate sailor. The combination of her hobbies and interest in sustainability have led her to develop the Great Bubble Barrier which aims to find "a smart solution to plastic pollution" (let's appreciate the rhyme!). More than 19 billion kilograms of plastic ends up in our ocean each year! Harmful to the environment and to animals, this fact is very alarming and calls for immediate action. The Great Bubble Barrier has come up with a way of combating plastic in the canals of Amsterdam, so that it doesn't end up in the North Sea. As the name indicates, it consists of air bubble blowing tubes, installed at the bottom of the canal, which blow the plastic that is lying at the bottom up to the surface, and simultaneously push it to the side of the canals where it awaits to be picked up. This bubble barrier creates an obstacle for plastic but is boat and animal friendly. Anne Marieke confessed to us the weirdest things that were found in the canals: Christmas trees and scooter helmets! The Great Bubble Barrier hopes to grow internationally by installing more bubble barriers across canals and rivers.
Caring for life below water is inevitably at the heart of this project. Their main target – to prevent marine pollution from land based activities – is strongly related to the SDGs 6, 11 and 14.
The second guest of the evening, Danique Gunners from MUD jeans, told us about her journey towards sustainable and recycled denim clothing, like jeans, jackets and shirts. The clothing industry is the second largest polluting industry in the world, so change is highly necessary. MUD jeans is one of the pioneers towards a sustainable clothing chain. For instance, in the regular production of one jeans 7000 liters of water is used and, so far, MUD jeans managed to reduced their water use per jeans with 92%. One of Mud jeans' trademarks is their leasable jeans. The idea behind leasing a jeans is that not you don't need to own everything you use. For less than €10,- a month, you can use a jeans you like and once you don't need it anymore, you just send it back or swap it for another model (of which there are many). They recently started a partnership with Zalando.nl, because they hope to reach and motivate a broader public than the smaller group of sustainability fanatics.
Producing sustainable clothing directly and indirectly touches upon many, if not all, SDGs along the chain. In the publicly available 2019 Sustainability Report of MUD jeans you can read more on their strategy is aligned with all 17 SDGs.
Want to know more?
Take a look at their websites:https://thegreatbubblebarrier.com and https://mudjeans.eu/
Sign up to their newsletters:https://thegreatbubblebarrier.us14.list-manage.com/subscribe?u=2f4a7066b2bca9f45c7cdde45&id=53f2495d5f and https://mudjeans.eu/pages/store-finder
Or find the answer to some FAQs:https://thegreatbubblebarrier.com/faq/ and https://mudjeans.eu/pages/faq